Control your comfort
Your home is most likely your biggest investment. Like any big investment, improvements are necessary to insure your home keeps its value and maintains great condition. With proper insulation, you can control moisture, sound, air infiltration and temperature resistance throughout the house.
With energy costs continually rising, homeowners are looking for effective ways to control costs. Proper insulation can have a profound effect on the cost of energy to condition your home. Every year homeowners spend hundreds of dollars on lost energy costs due to improper insulation, ventilation and air leaks. If your home has any temperature changes between floors or in certain rooms, heats or cools slowly, or has walls that are cold to the touch in winter, you would benefit from insulation work.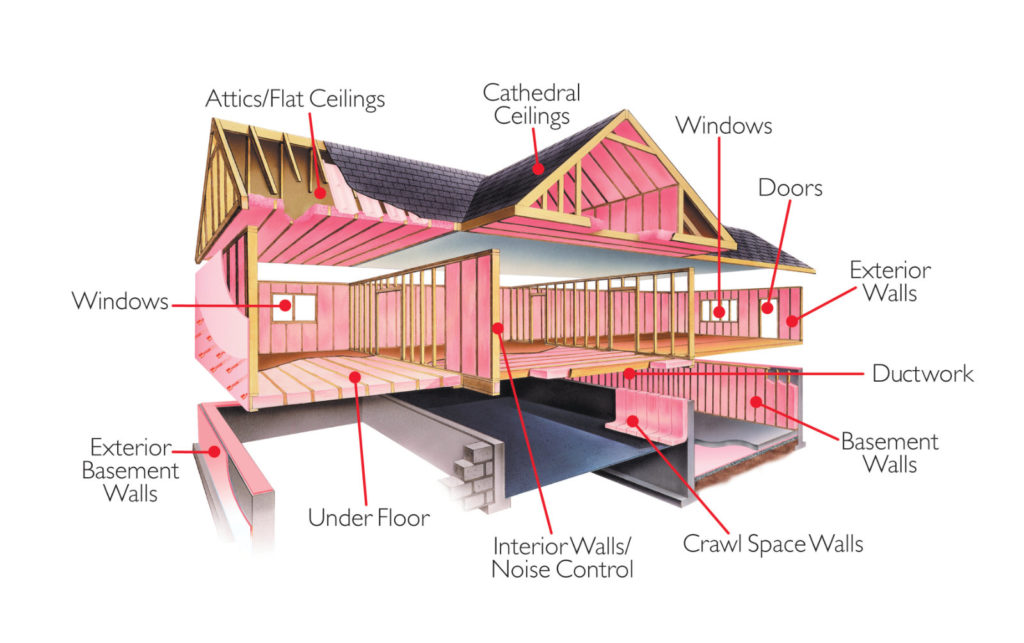 If you recognize the need to make your home more energy efficient, don't wait! Call us for a free consultation and bid on any of the following services:
Attic Insulation — Insulating your attic is the most effective way to conserve energy and lower your utility bills.
Crawl Space Insulation — Our crawl space service includes a complete clean-out, weatherization and insulation of your crawl space.
Wall Insulation — We use creative methods to insulate your exterior walls without disturbing your living space.
Ceiling Insulation — More homes require ceiling insulation than you might think. If your home is one of them, we have a solution for you.
Insulation Removal — We specialize in insulation removal and disposal and guarantee you will be pleased with our methods and our results.
New Construction Insulation — New construction calls for a high standard of air sealing and insulation. Our professional installers are knowledgeable in this challenge and meet the requirements every time.
Duct Insulation & Sealing — Sealing and insulating your air ducts can be a huge money saver and is essential work if you haven't had it done yet.
Soundproofing & Deadening — Some living situations call for insulation that deadens sound. We are up to the task with high-quality products.